The Company
ImpactECON is a small, employee owned business, established in 2011. Its owners include Peter Minor, formally a Principal Associate with Nathan Associates Inc. and Terrie Walmsley, formerly Director of the Global Trade Analysis Project (GTAP) based at Purdue University.
ImpactECON provides high quality economic consulting and management services including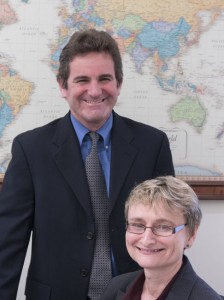 economic analysis of trade agreements and trade facilitation, government policies, supply chains, environmental factors, migration, poverty, and development;
development of specialized Computable General Equilibrium (CGE) economic models for use by international institutions and private clients;
development of specialized databases and survey instruments to support trade policy formulation;
regulatory and cost-benefit analysis; and
customized training in applied global trade analysis and CGE modeling.
Our clients include government and non-governmental organizations, companies, and academic institutions.
We support our clients through the entire project life cycle, including project planning and contracting, analysis, and results dissemination.
At the core of the company's values is the concept of "High Impact" consulting. High Impact consulting emphasizes value-adding results that can change the way people think, how organizations operate, and how government policy is made. We customize our analysis for insight. For ImpactECON, the uptake of analysis is as important as the analysis itself.
Managing for impact also means effective management of budgets, staff, and technology. ImpactECON invests in these critical components of success. We maintain cloud-computing software for project, knowledge, document, and code version management. ImpactECON also maintains access to a SAS Enterprise database system which provides rapid access to "big data," so our consultants and clients are not waiting around for answers from slow, online data systems.
Our strategic partners are granted access to our suite of tools to ensure that they have the time and resources to contribute in ways that make a difference. These tools also assist the company with managing budgets and timelines to meet client demands.
To learn more about some of the our projects please visit our 'In the News' archive.